All Postalytics mail is sent USPS domestic first class, with with Intelligent Mail Barcode tracking. All sizes are final trim size.
Postcards
4x6 Color, 120# Gloss & UV Coated
6x9 Color, 120# Gloss & UV Coated
6x11 Color, 120# Gloss & UV Coated
Letters
8.5x11 Color, up to 6 pages
Standard envelope is #10 double window
The Canvas is your "live" workspace, where elements for your mail can be edited.
The Safe Margin is a border to keep all elements in that you don't want trimmed.
The Bleed is the overall document size. It is used for images or colors that are printed to the edge.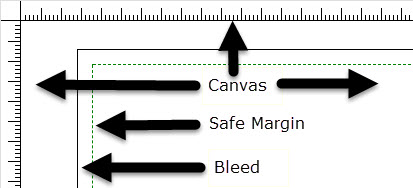 Drag and drop build elements onto the canvas to edit using Properties features - Style, Arrangement and Effects.
Double click Text Elements to modify portions of text. Double click Image Elements to access the Image Picker.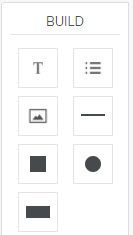 Drag patent-pending online tracking tools onto the canvas and style them to fit your creative.
Postalytics will insert a unique pURL for each recipient wherever you place the %pURL% variable or the QR Code. The pURL will redirect your recipients to any web page, where the Postalytics Tracking Code will record unique traffic, page views and conversions.

Variable Data inserts unique data from your list for each recipient. These variables work like "merge tags" or "personalization tokens" in email marketing.
Start by double clicking a Text Element, then click to insert your cursor where you want the variable. Finally, click the variable to insert it.
Variable Logic lets you print different text or images to each member of your list, based on their data.

The Postalytics Address Area is reserved for the printing of recipient and return addresses. You cannot edit this area, your list data will be inserted for your recipients and your return address is chosen when you build your campaign.
Postcard Address Area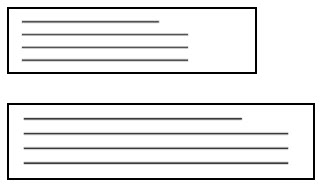 Letter Address Area